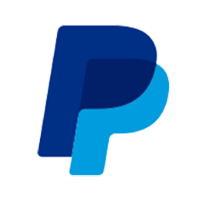 PayPal Holdings Inc

NASDAQ:PYPL
Summary
Overview

PayPal Holdings Inc
Country
United States of America
Intrinsic Value
PYPL Intrinsic Value

What a stock is worth
The Intrinsic Value of one NASDAQ:PYPL stock under the Base Scenario is 182.45 USD. Compared to the current market price of 156.98 USD, NASDAQ:PYPL stock is Undervalued by 16% .
The Intrinsic Value is calculated as the average of stock's DCF Value and Relative Value.
PYPL Intrinsic Value
Base Scenario
Wall Street Price Target
PYPL Price Targets

Price Targets made by Wall Street
12-month price targets for PYPL stock made by Wall Street professionals. The average price target is 271.07 USD with a low forecast of 176.75 USD and a high forecast of 384.3 USD.
| | |
| --- | --- |
| | 13% Upside |
| | 73% Upside |
| | 145% Upside |
Company Profile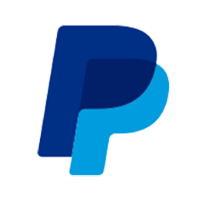 PayPal Holdings Inc
Description
PayPal Holdings, Inc. engages in the development of technology platform for digital payments. The company is headquartered in San Jose, California and currently employs 26,500 full-time employees. The company went IPO on 2015-07-06. The firm's combined payment solutions, including its PayPal, PayPal Credit, Braintree, Venmo, Xoom, iZettle, and Hyperwallet products and services, comprise its Payments Platform. The company operates a two-sided network that links its customers around the globe to facilitate the processing of payment transactions, allowing it to connect merchants and consumers. The firm allows its customers to use their account for both purchase and paying for goods, as well as to transfer and withdraw funds. The company enables consumers to exchange funds with merchants using funding sources, which include bank account, PayPal account balance, PayPal Credit account, credit and debit card or other stored value products. The firm also offers consumers person-to-person (P2P) payment solutions through its PayPal Website and mobile application, Venmo and Xoom.
Country
United States of America
Industry
Technology
Contact
IPO
2015-07-06
Employees
26 500
Officers
Pres, CEO & Director
Mr. Daniel H. Schulman
CFO & Exec. VP of Global Customer Operations
Mr. John D. Rainey Jr.
Exec. VP and Chief Bus. Affairs & Legal Officer
Ms. Adele Louise Pentland
Exec. VP of Global Sales
Ms. Peggy M. Alford
Chief Risk Officer and Exec. VP of Risk & Platforms
Mr. Aaron Karczmer
VP, Chief Accounting Officer & Global Controller
Mr. Jeffrey William Karbowski