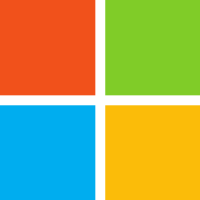 Microsoft Corp

NASDAQ:MSFT
Summary

Country
United States of America
Intrinsic Value
MSFT Intrinsic Value

What a stock is worth
The Intrinsic Value of one NASDAQ:MSFT stock under the Base Scenario is 262.15 USD. Compared to the current market price of 296.71 USD, NASDAQ:MSFT stock is Overvalued by 12% .
The Intrinsic Value is calculated as the average of stock's DCF Value and Relative Value.
MSFT Intrinsic Value
Base Scenario
Wall Street Price Target
MSFT Price Targets

Price Targets made by Wall Street
12-month price targets for MSFT stock made by Wall Street professionals. The average price target is 378.66 USD with a low forecast of 302.93 USD and a high forecast of 446.25 USD.
| | |
| --- | --- |
| | 2% Upside |
| | 28% Upside |
| | 50% Upside |
Company Profile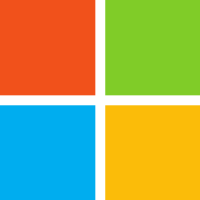 Microsoft Corp
Description
Microsoft Corp. engages in the development and support of software, services, devices, and solutions. The company is headquartered in Redmond, Washington and currently employs 181,000 full-time employees. The firm develops and supports a range of software products, services, devices, and solutions. The firm's segments include Productivity and Business Processes, Intelligent Cloud, and More Personal Computing. The firm's products include operating systems; cross-device productivity applications; server applications; business solution applications; desktop and server management tools; software development tools; and video games. The company also designs, manufactures, and sells devices, including personal computers (PCs), tablets, gaming and entertainment consoles, other intelligent devices, and related accessories. The company offers an array of services, including cloud-based solutions that provide customers with software, services, platforms, and content, and it provides solution support and consulting services. The company markets and distributes its products and services through original equipment manufacturers, direct, and distributors and resellers.
Country
United States of America
Industry
Technology
Contact
IPO
1986-03-13
Employees
181 000
Officers
Chairman & CEO
Mr. Satya Nadella
Pres, Chief Legal Officer & Vice Chairman
Mr. Bradford L. Smith LCA
Exec. VP & CFO
Ms. Amy E. Hood
Exec. VP of Bus. Devel., Strategy & Ventures
Mr. Christopher David Young
Corp. VP of Fin. & Admin. and Chief Accounting Officer
Ms. Alice L. Jolla
Gen. Mang. of Investor Relations
Brett Iversen